Top Activities in Rotorua Bay of Plenty
Rotorua's got it all – waterfalls, geothermal areas, hot springs, culture, unique forests, and some pretty delicious cuisine. We've put together a small list of essential 'must do activities'.
Make sure you don't leave Rotorua until you have:
Been down the world's highest rafted waterfall
Checked out the incredible geothermal areas
Soaked in a natural hot pool
Eaten some delicious cuisine
Visited a secret caves home to a galaxy of glow-worms
Got out and about in the local forests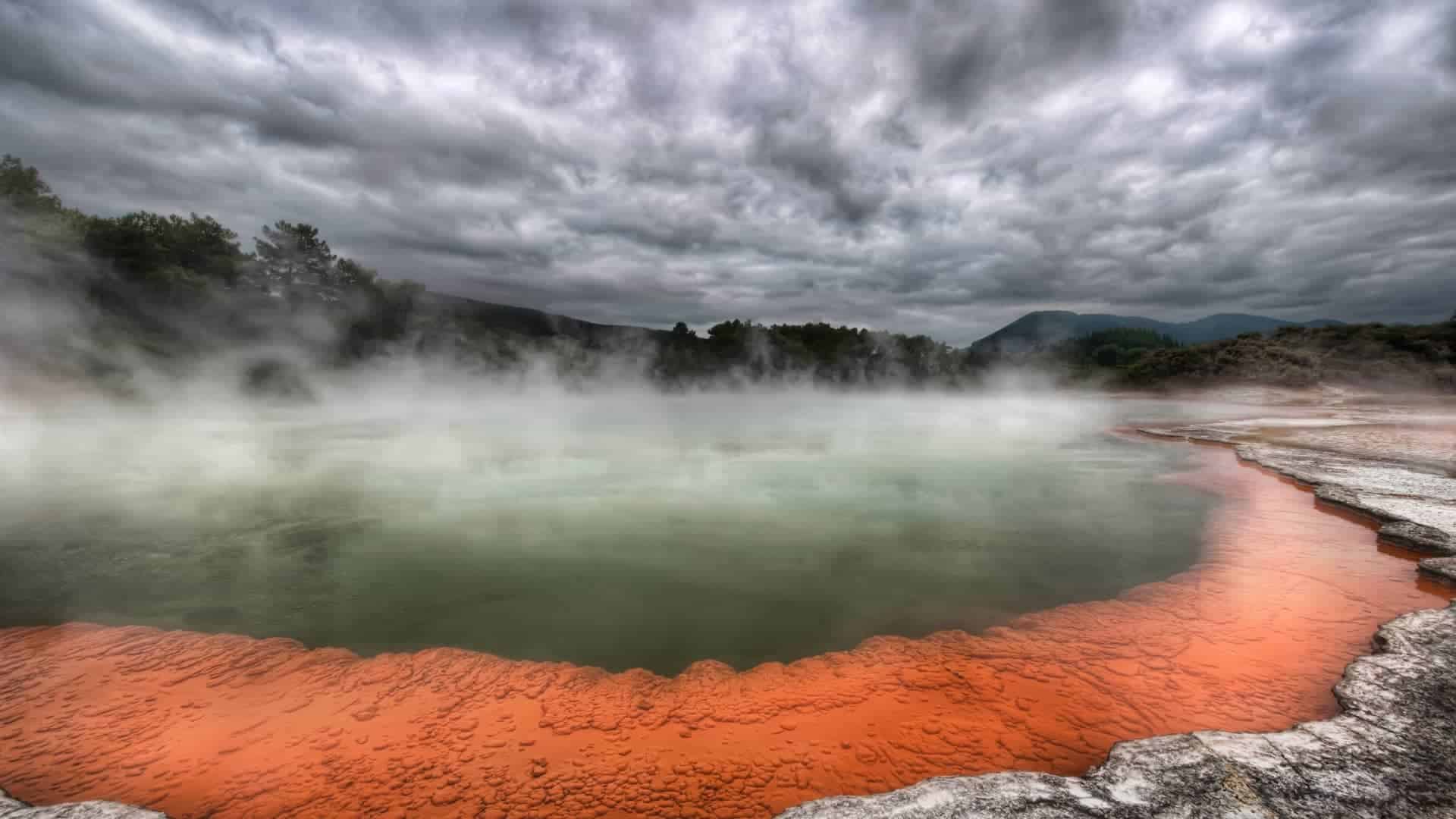 There are many volcanic landscapes, and geothermal wonders in Rotorua. From the champagne pools at Wai Tapu to the mud baths at Hells Gate, Rotorua will have you in awe of its incredible variety. If you're into history and geology we highly recommend Waimangu Valley. The classic free-bees in the area to check out are
Kuirau Park
&
Sulphur Point.
With so many differing walks in our beautiful forests check out our page on
The Best Day Hikes in Rotorua
for a full range of what Rotorua has to offer! Feeling more adventurous?
Rotorua is surrounded by 140km of purpose built single mountain biking tracks right on the doorstep of our beautiful lakes and spectacular geothermal areas. Check out Planet Bike for the best deals for guided tours, mountain bike hire, trail information, and shuttles.
View More

Things to Do in Rotorua NZ

Rotorua has something for everyone, so you are sure to find plenty of things to do during your stay in Rotorua, NZ. Whether you want to see the stunning and geologically interesting natural environment, take part in adventure sports and activities, enjoy fine dining, do things with the kids, or anything else, Rotorua is the best place to be.

Best Things to Do in Rotorua, New Zealand If You Are Looking for Adventure

White water rafting

Rotorua is a white-water rafting paradise, so it shouldn't be surprising it is at the top of our list of the best adventurous things to do in Rotorua, New Zealand. Whether you have experience white water rafting, or you've never done it before, you'll be able to enjoy the fast-flowing rivers and big drop waterfalls.

Luge down a mountain

Take a ride up on the gondola high above the Rotorua landscape to Skyline Rotorua, where you can luge on some of the longest tracks in the world, fly down ziplines, and much more.

Mountain biking

The Rotorua Redwood forest is the place to go if you are into mountain biking – or you want to try out the sport for the first time. There you will find the famous Whakarewarewa Forest Track, as well as a range of other tracks, with options for people of all abilities.

Best Things to in Rotorua if You Want to Experience Nature

Hell's Gate

Hell's Gate is a highly active thermal park in the heart of Rotorua. It also features the largest hot waterfall anywhere in the Southern Hemisphere. While you are here, you can enjoy Maori caving or get into one of the mud baths, which are geothermally heated.

Wai-o-Tapu

Wai-o-Tapu features beautifully colourful hot springs, pools, and geysers. You're probably familiar with images of Wai-o-Tapu, as it is often used to promote Rotorua as a must-see location. A walk around the colour coded tracks to get the full experience takes about three hours.

Waimangu Volcanic Valley

Steaming craters, stunning scenery, and loads of wildlife – this is what you can expect on a trip to Waimangu Volcanic Park. There are paths that you can walk that will let you get as close as possible to what is the youngest geothermal site in the world.

Best Things to Do in Bay of Plenty

What about the best things to do in the wider Bay of Plenty area? Again, there is something for everyone, from surfing on the white sand beaches at Mount Maunganui to visiting Kaiate Falls in Welcome Bay to heading out for a night on The Strand in Tauranga.

The is plenty of local culture, art, and history to enjoy in the Bay of Plenty area too. Some highlights include the walkway Ngā Tapuwae o Toi, a 16km walk with stunning natural scenery and wildlife, as well the Gate Pā in Tauranga.