Top Activities in Rotorua Bay of Plenty
Rotorua's got it all – waterfalls, geothermal areas, hot springs, culture, unique forests, and some pretty delicious cuisine. We've put together a small list of essential 'must do activities'.
Make sure you don't leave Rotorua until you have:
Been down the world's highest rafted waterfall
Checked out the incredible geothermal areas
Soaked in a natural hot pool
Eaten some delicious cuisine
Visited a secret caves home to a galaxy of glow-worms
Got out and about in the local forests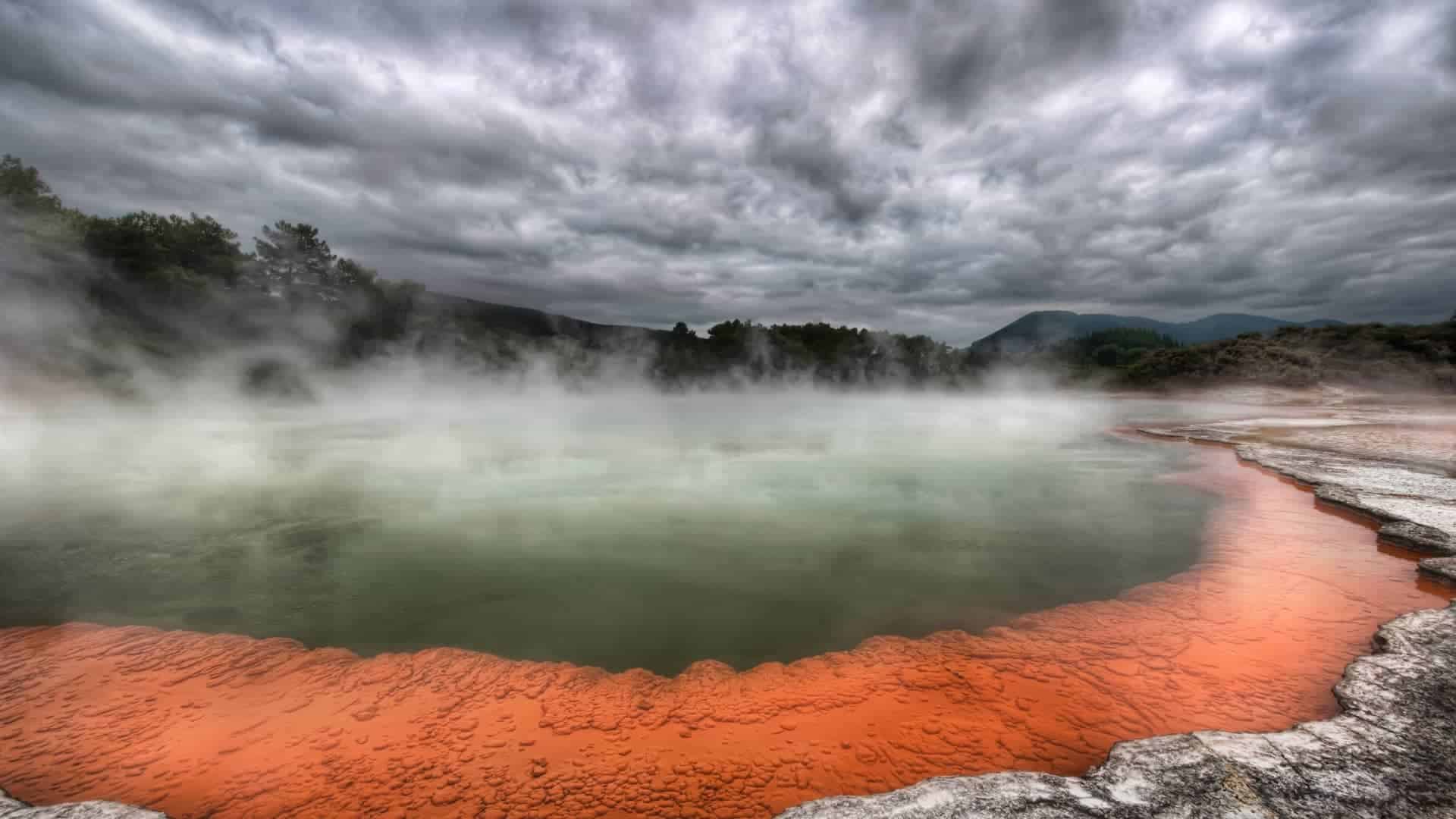 There are many volcanic landscapes, and geothermal wonders in Rotorua. From the champagne pools at Wai Tapu to the mud baths at Hells Gate, Rotorua will have you in awe of its incredible variety. If you're into history and geology we highly recommend Waimangu Valley. The classic free-bees in the area to check out are
Kuirau Park
&
Sulphur Point.
With so many differing walks in our beautiful forests check out our page on
The Best Day Hikes in Rotorua
for a full range of what Rotorua has to offer! Feeling more adventurous?
Rotorua is surrounded by 140km of purpose built single mountain biking tracks right on the doorstep of our beautiful lakes and spectacular geothermal areas. Check out Planet Bike for the best deals for guided tours, mountain bike hire, trail information, and shuttles.
Things To Do In Rotorua, Bay Of Plenty
There is plenty of fun to be had in Rotorua and a plethora of natural wonders to explore and enjoy. Whether you're looking to relax in the hot springs, go on a wild white water rafting adventure or just enjoy some good food – Rotorua has it all.
White-Water Rafting
The seven-metre-high Tutea Falls on the Mighty Kaituna river is the highest commercially rafted waterfall in the world.
Go on a thrilling 50-minute grade 5 white-water rafting experience down 14 awesome rapids on the twisting jungle canyon river.
Secret Caves
The secret hidden caves that can be accessed on a scenic paddleboarding tour of the Rotorua Lakes are a wonder to behold once the sun goes down because they are covered by a twinkling constellation of glow-worms.
Not only can you enjoy the tranquil beauty of the lakes from your paddleboard, but the experience of the secret caves and the galaxy of glow-worms inside will become one of your favourite memories.
Geothermal Marvels
Rotorua is home to a range of volcanic landscapes and geothermal wonders, including the Wai Tapu champagne pools and the Hell's Gate mud baths. Be sure to check out the Waimangu Valley if you're a geology and history enthusiast, while Kuirau Park and Sulphur Point are also well worth visiting.
Hot Springs
Lots of hot springs pepper the area, with the free-to-visit Kerosene Creek and Hot & Cold being some of the most popular. The Wiakete Valley hot pool park is one of our favourites, featuring natural hot water from the Te Manarola natural hot spring and multiple pools and spa options to enjoy.
Hiking and Mountain Biking
The Rotorua forests are gorgeous and lush expanses of tranquil nature that are a wonder to explore. You can either enjoy one of the many hiking trails or, if you're more adventurous, you can try mountain biking on the Whakarewarewa forest track. Various mountain biking trails are available for different levels of skill, as well as numerous hiking trails that cater to a range of competencies.
Cuisine
There are more than 100 different restaurants to discover in the Rotorua area, with a range of cuisines to enjoy. With so much to choose from, you will never go hungry. Moreover, the Thursday evenings feature the Rotorua night markets, where you can sample dishes from many local restaurants and get a feel for the atmosphere and personality of the area.
So Much More
There is much more to do in the Rotorua and greater Bay of Plenty area, from ziplining and luging to surfing and chilling on the beach.